After ICSOC 2014 in Shanghai, ServTech members agreed to provide the funds for an annual Best Student Paper Award selected among the submissions to the China National Conference on Service Computing. The fund is held on trust by the China Computer Federation (CCF) Technical Committee on Service Computing. This committee is also responsible for selecting the best paper candidate each year.
The award recipients of 2015, 2015 and 2016 are listed below together with the titles of their winner papers.
2016
ProBench: A Benchmark Dataset for Evaluating the Process Similarity Search Methods, JiaXing Wang, Bin Cao, WeiShi An, Jing Fan, ShiWei Cheng, Zhejiang University of Technology.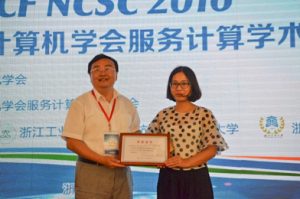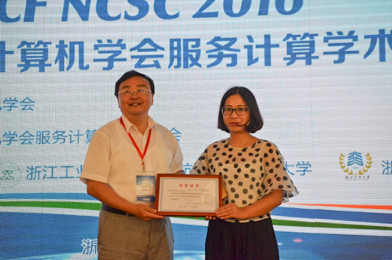 2015
SDaaS:A Method for Encapsulating Stream Sensor Data as a Service,Zhongmei Zhang, Chen Liu, Shouli Zhang, Yanbo Han, TianJin University, North China University of Technology.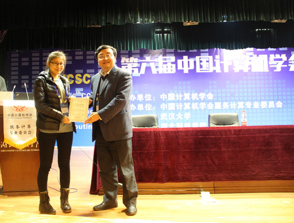 2014
Web Service Sub-Chain Recommendation Leveraging Graph Searching, Zehui Cheng, Zhangbing Zhou, China University of Geosciences (Beijing).