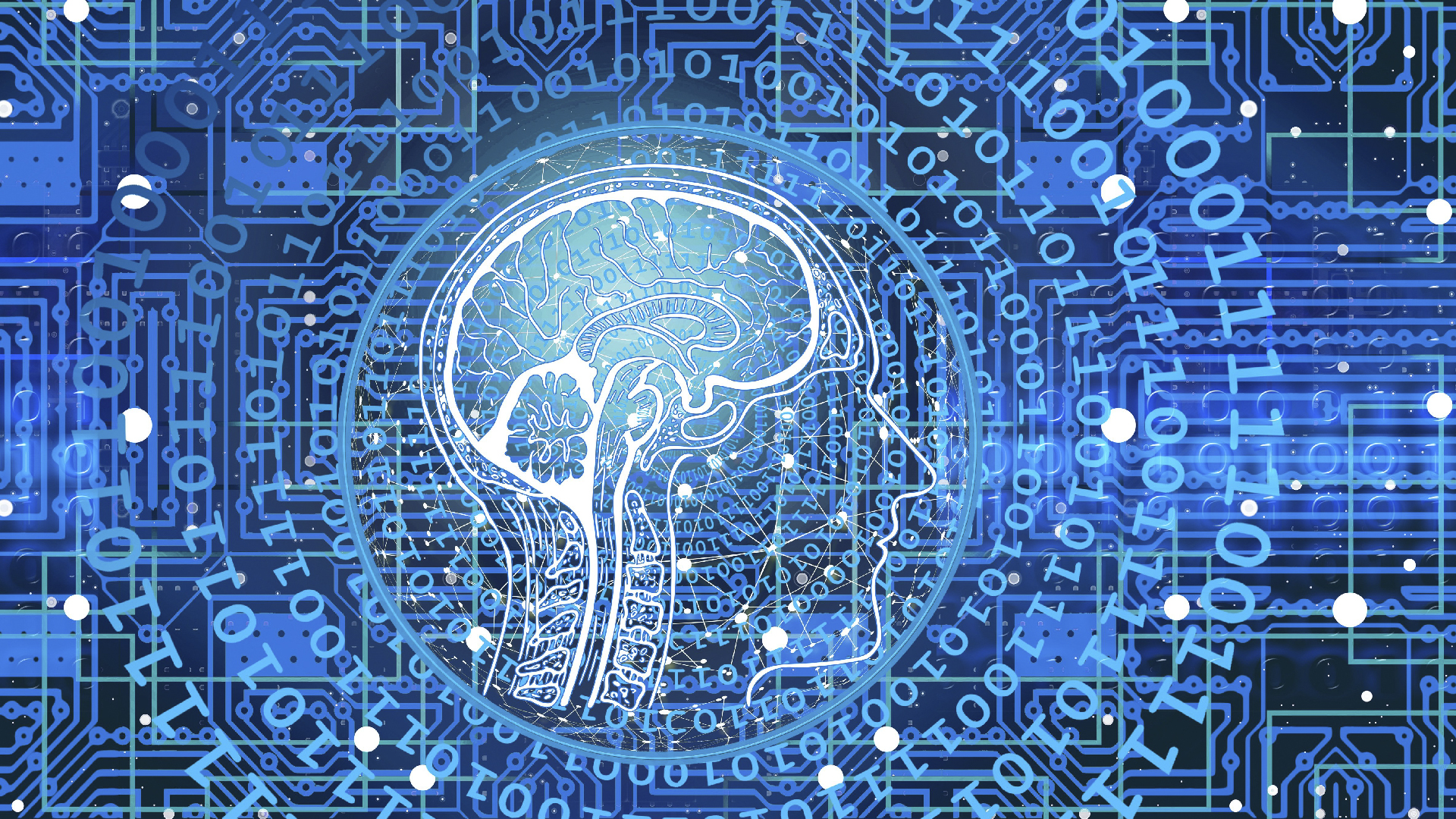 Typical Recent Project Results
SMART MANUFACTURING PROJECT RESULTS
Digital Twin Technology in Smart Manufacturing
Digital Twin technology is an emerging field that enables the creation of digital representations of real-world entities (e.g., a car, a building, a bridge, or a jet engine) and tracks the state and behaviour of these entities throughout their lifetime. A Digital Twin (DT) is a tool that helps engineers and operators understand not only how products perform before they are built but also how they will perform in the future once they are in operation. They achieve this by using sensors connected to the physical asset which collect data that can be mapped onto the digital (virtual) model. By analysing the data from the connected sensors, combined with other sources of information, such as product characteristics, materials, performance data, emissions, pollution levels, etc., product designers can make these predictions. With the creation of the Digital Twin, companies can realise significant value in the areas of speed to market with a new product, improved operations, reduced defects, and emerging new business models to increase revenue.
ServTech staff developed a framework of machine-processable knowledge structures that convey manufacturing knowledge. These transform conventional products into self-describing products by storing, linking, combining, and analysing the raw data collected on a product throughout its lifecycle and the processes that produce it. They represent, manage, inter-link, and process product data and information (both content and context), product portfolios and product families, manufacturing assets (people, plant machinery and equipment, production line equipment), production schedules, and, in general, help meet the requirements (functional, performance, quality, cost, time, etc.) of an entire manufacturing plant or network. This information can be placed in a broader operational context, providing the basis for a complete digital footprint of the entire manufacturing process - spanning product, production, and performance - so that product designers and engineers can make informed choices about materials and processes during the design phase of a digital product using 3D visualization tools, and immediately see the impact this would have on a physical version of the product. This digital product capability can be extended across multiple factories.
Design of Customised/Differentiated Products
Until recently, the process of product development - a series of steps involving the conceptualisation and design of a newly created or newly rebranded product, such as automotive or aircraft engine parts, auxiliary equipment, etc. - has been painfully iterative and rigid. Analyses of industrial product development projects have shown that only 52% of the initially allocated requirements appear in the final released version of the product. Traditionally, product analysts and engineers would receive customer requirements, create a series of design concepts, experiment with product structure and materials, test designs to see how they performed in real-world conditions, and tweak them until they got the design that met the specification. This very often results in much of the design simply falling apart, requiring new analyses and manufacturing trials.
To alleviate these problems, ServTech staff have developed a novel Product-oriented Configuration Language (PoCL) for customising digital products by combining the power of the Digital Twin approach with support for customised products, improved processes, and empowerment of human operators. PoCL is an easy-to-use graphical language that supports product conceptualisation by creating digital twin replicas of different types of complex, customised, innovative products by supporting collaboration between product analysts and customers, and by checking the consistency and satisfaction of customer requirements as part of the customisation process. This language uses easily combinable graphical representations of 3D product shapes and combines product quality characteristics with product design artefacts to create a set of interconnected Digital Twin knowledge structures that can be used for eventual product design.
Inter-connected Digital Manufacturing Ecosystem
Industry 4.0 lays the foundation for fully connected factories characterised by the digitisation and interconnection of supply chains, production equipment and lines, and the application of the latest advanced digital technologies to manufacturing activities. Industry 4.0 can be seen as the rapid transformation of industry, where the virtual world of digital technology, the physical world of machines, and the Internet meet. Coupled with powerful tools, such as visualisation, scenario analysis, and predictive learning algorithms, Industry 4.0 is fundamentally changing the way manufacturers operate. Yet most companies are limited by their tactics to date: investing in a collection of point solutions that work well for individual processes but do not talk to each other or integrate data. As a result, stakeholders often have little or no visibility into other processes limiting their ability to react or adjust their activities and many aspects of the manufacturing process, including design, production, and supply, remain highly fragmented.
ServTech staff developed an approach for manufacturing companies to integrate the entire end-to-end supply chain so that they can collaborate and perform the majority of processes and decisions through autonomous planning, where demand can be automatically factored into all processes and decisions along the chain, production planning, and scheduling. ServTech has designed a federated IT platform that supports the Industry 4.0 shift from linear, sequential supply chain operations to an interconnected, open system of supply operations laying the foundation for how manufacturers and suppliers can collaborate to produce a range of innovative digital products. Digital twins are used in a collaborative manufacturing network during product development or production planning. They make the development process more efficient, improve quality and help to share information between stakeholders. By combining Digital Twins of a product and the production line, new production processes can be virtually tested and optimised before any physical work begins. In addition, when Digital Twin information is shared with partners, they are better able to optimise and align their processes.
SMART HEALTHCARE PROJECT RESULTS
Digital Twin Technology in Smart Healthcare
One of the areas that can benefit from the application of digital twin technology in healthcare is the management of chronic diseases, such as cardiovascular disease, diabetes, chronic respiratory disease, arthritis, and Alzheimer's disease, which account for nearly three-quarters of all deaths worldwide. A real challenge in providing optimal care for chronic diseases is the need to move from an episodic to a continuous cycle of monitoring the patient's physiological data and the need to develop collaborative relationships with patients. This can be achieved through ongoing vigilant monitoring of health indicators to optimise treatment and an operational shift that gives patients greater control and personalisation over how they manage their condition.
ServTech staff and partners are employing the DT paradigm to personalised chronic disease prevention by collecting, aligning, and analysing masses of an individual's health data using a Personal Medical Digital Twin to help healthcare professionals  better predict a specific patient's (long-term) response, including side effects, recommend a personalised treatment plan, provide therapy guidance, and prevent deterioration. The data that will provide the information used to represent an individual's Personal Medical Digital Twin will be collected from a variety of health sources, including medical sources with patient-specific data, electronic health records (EHRs), vital signs, a patient's medical history (diagnosis and prescriptions), medical and clinical data, symptoms, medical tests, medications, psychological and psychosocial data, nutritional data, patient-generated data using sensors, and so on. These data are used by different entities, including hospitals, community health centres, laboratories, physicians, and health plans, and are represented in different formats. A personal medical digital twin can then pull together and codify this rich data and can also continuously pull real-time sensor (IoT) data to create accurate snapshots of the physical patient's current state. This information can be integrated with historical data and predictive analytics to inform healthcare professionals - who may be remotely located - of potential problems and suggest solutions that have been vetted and approved by healthcare professionals.
Improving the Quality of Life of Cancer Patients via the use of a Smart Platform & Digital Twins
Cancer immunotherapy has revolutionised the field of oncology over the past two decades. By relying on the stimulation of the immune system to recognise and attack cancer cells, immunotherapy has a different mechanism of action to existing anti-cancer treatments, making it an important therapeutic strategy in the anti-cancer armamentarium. Although immunotherapies are successful in harnessing the immune system to attack cancer cells, the activation of the immune system also causes toxicities that are unique to this type of anti-cancer treatment. Because these adverse events are thought to be the result of the immune system attacking healthy cells, they are often referred to as immune-related adverse events (irAEs). Immunotherapy treatment is expected to have psychosocial benefits for patients. Compared with conventional therapies, several studies have reported less impairment on health-related quality of life scales, longer time tol deterioration in quality of life, and better control of cancer symptoms after immunotherapy. However, as irAEs can be late in onset and long-lasting, both short- and long-term Quality of Life deterioration may still occur.
ServTech staff and partners aim to address these challenges by studying patients' irAEs and quality of life and its determinants in a multi-hospital setting, and incorporating the collected data and study results into a Smart Digital Platform using personalised digital twins specifically for immunotherapy patients. This Smart Platform will use AI tools to share and exchange trusted and secure medical data - with innovative AI-driven personalised risk prediction, prevention, and intervention models that facilitate preventative care. It will enable better information delivery to multiple stakeholders, including patients and healthcare professionals, and will provide information on a patient's risk profile for developing irAE or experiencing a decline in quality of life, raise awareness, outline strategies, and provide guidance on the recommended management of immune-related adverse events in patients treated with immune checkpoint inhibitor therapy. Overall, with the support of Personalised Medical Digital Twins, the Smart Platform would act as an intelligent personal "health assistant" to:
Provide a personalised experience where patients can ask questions and learn how to better manage their own health;
Understand disease progression in real-time and characterise the status and health condition of each individual;
Provide active self-management support, personalised predictions, and recommendations to strengthen prevention and improve outcomes for individuals in collaboration with healthcare professionals.
OTHER APPLICATION AREAS
The DT approach used in smart manufacturing and smart healthcare is generic and can also be applied to other areas. Currently, ServTech staff are currently experimenting with the application of DT technology in:
Smart Cities
Smart Agriculture, and eventually
Green Energy & Climate Change.